Tropic Skincare RangeBack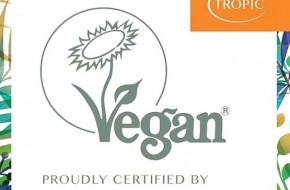 Last year, I began my research into a 100% Vegan and natural skincare range that was cruelty free.
I wanted to offer my clients more choice when it came to products and allow them a different choice and appeal to more target audiences. When I heard about Tropic Skincare, their "pure, honest and effective" principles were exactly what I was looking for. Their products contain 100% naturally derived or nature identical ingredients and they refuse to test on animals. The range is designed using the richest, most nutritious, premium and natural ingredients to ensure they are effective on all skin types, even the most sensitive. Not only this, but they formulate their own skincare range and show exactly what ingredients are in their products. All ingredients are listed in plain English so you know exactly what you are using and all products contain a best before date. It was exactly the no hassle, honest brand I was looking for to add to my other product ranges.
The skin is your largest organ so it seems ridiculous not provide it with the best products and care for it, just like you care for the rest of your body.
Finding Tropic Skin Care has been an eye opener to the range of products available and has been an additional benefit alongside my other products.