MOISTURISING MATTERS - YOUR DAILY DEFENCEBack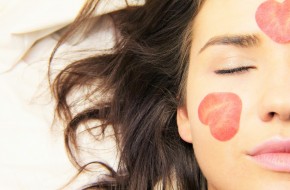 Why should I use a moisturiser every day?
Moisturisers treat and take care of your skin and prevent it from drying by holding water in the stratum corneum (the outer layer of epidermis). However, that's not all they do. Moisturisers protect your skin from environmental influences by acting as a barrier between skin and dust, dirt, and other particles. They also make the skin soft, smooth, and nourished.
Moisturisers are also essential for improvement and maintenance of the skin. They make the skin soft, smooth and nourished and improve the way your skin looks. They hydrate the skin by preventing water evaporating, and they prevent irritation and redness. If you use makeup, they improve the foundation's imperfection-masking performance
Some moisturisers can treat and revitalise the skin to help reduce the effects of sun damage. By replenishing essential oil that aging skin is less able to produce, moisturisers reduce the appearance of fine lines and wrinkles.
Facial skin is particularly sensitive because it is the most exposed part of the body, and obviously will have more damage than any other part. We need to ensure we use our moisturiser every day to protect our fine facial skin and prevent damage from the sun and pollution we encounter daily.
Different moisturisers for different areas
However, all moisturisers are not the same. You need to use a specific moisturiser for your face and a body moisturiser for the rest of your body. Facial and body moisturisers differ because of their structure and formula. Body moisturisers usually have a thicker and creamier consistency which would clog up the pores on your face, whereas facial moisturisers are light and easily absorbed, and more suitable for the sensitive skin of your face.
Moisturisers are not just for the ladies!
Men need moisturises just as much as women. Constant shaving or even growing a beard can cause skin irritation, so they need to keep their skin smooth and soft, and prevent breakouts.
Which one to choose?
There are a bewildering array of facial and body moisturisers available and it's often difficult to know which one to obtain the best results for your skin.
First you need to think about which preparation suits you best; is it an ointment, a cream or a lotion. Ointments and creams tend to be thicker and heavier, whereas lotions are lighter being a mixture of water and oil.
Then you need to think about the right kind of moisturiser for your skin; normal and oily skins need a water-based non-greasy product; dry and mature skins are better with an oil-based moisturiser; oily skin needs a water-based moisturiser; sensitive skin needs a fragrance-free moisturiser which is also free from harmful chemicals and other allergens; mature skin
We've made it easy for you!
Facial moisturisers should be :
· Non-comedogenic, (oil free to avoid clogging the pores)
· Hypoallergenic (causing less allergic reactions – good for people whose sensitive skin is prone to irritations)
· Natural or organic (made from botanical sources and free from harmful chemicals)
· Broad spectrum (offering sun protection from both UVA and UCB rays)
The good news is that RégimA skin care products have done all the hard work for you, and saved you the hassle of having to check the fine print on every jar and bottle to find what you need.
Offering products targeted specifically for your needs, safely, gently and naturally, RégimA helps all colours and types of skin and treats skin problems, such as pigmentation, active acne or acne scarring.
As well as being free from any animal or human ingredients they are morally acceptable as they are not tested on animals. Their products have the highest amount of natural ingredients to achieve the absolute best anti-ageing results, rejuvenating, smoothing away ageing lines and uneven skin colour and bringing back that glow of a good healthy skin, irrespective of age.