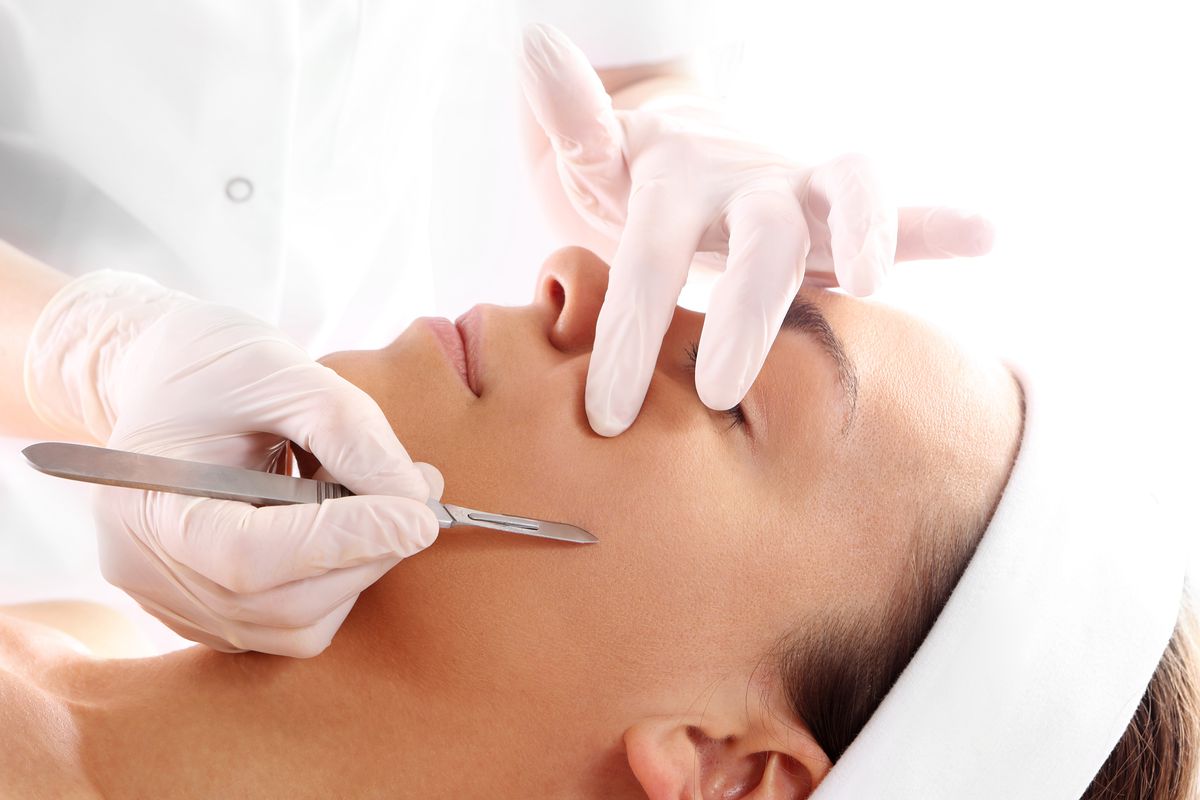 Dermaplaning is a cosmetic procedure that exfoliates the top layers of your skin and removes peach fuzz. The procedure aims to remove fine wrinkles and deep acne scarring, as well as make the skin's surface look smooth. Dermaplaning is safe for most people, with little risk of side effects when it's performed by a certified therapist.
The benefits of Dermaplaning are:
- Exfoliation
- Minimal downtime
-Promotes even skin tone
- Removal of fine downy hair with ease
- Promotes Healthy skin
- Enhances product absorption
- Helps to diminish the appearance of fine lines and wrinkles
- Helps with pigmentation
- Can be performed with other treatments including peels and LED
Q&A
Is there any down time?
The down time is minimal, however your skin may be sensitive so a high factor SPF is required for a minimum of 24 hours to reduce the risk of hyperpigmentation.
How often should i have this treatment?
Dermaplaning is recommended every 4-6 weeks as this is the skins natural shedding time.
What is the aftercare for this treatment?
-Use SPF 50 daily
-Avoid picking or touching your skin
-Avoid using highly perfumed products
-Avoid wearing make-up for at least 8 hours if possible
-Do not use sunbeds or any other heat treatment
-Do not use the gym/excess sweating for 24 hours
Prices
Standard Dermaplaning including, double cleanse, Dermaplaning, toner, facial massage with brightening vit C serum, eye treatment, skin feast and SPF £45
Luxury Dermaplaning including, all of the standard PLUS IPP targeted Enzyme painless peel £110
Deluxe Dermaplaning including, all of the Luxury PLUS 30 minute madical grade LED infrared light treatment £130
Celluma LED infrared light therapy (class 4 medical grade)
In just minutes a day, you can reduce the appearance of fine lines and wrinkles, while experiencing an improvement in skin texture, quality and smoothness. Using wavelengths that are scientifically proven to stimulate fibroblasts to increase collagen and elastin, Celluma's low-level light therapy is a safe, effective and convenient way to achieve a healthy, youthful glow in a natural, non-toxic, non-invasive manner.