RegimA Enhance-a-Lash Growth Stimulating SerumBack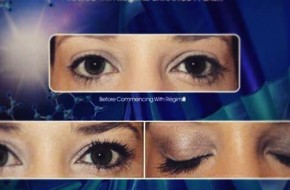 Lash breakage, thinning and sparseness occur for many environmental and physiological reasons. RegimA Enhance-a-Lash is the solution to all lash damage problems for men and females.
This eyelash growth serum contains the highest concerntrations of most advanced and powerful complex peptides combined with a multitude of sophisticated hair growth stimulating actives. These offer ultimate action helping stimulate the growth and condition of the eyelashes as well as brows.With once a daily dose you can have longer, luscious more substanial healthy lashes.