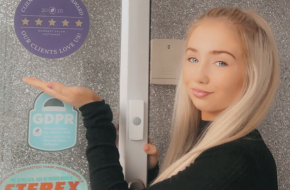 WE WON!!!!
Congratulations to us! I am absolutely delighted that we have been awarded here at Revitalaser with a Phorest Client Experience Award for 2021! This is the second year running that we have won this award and we are super proud!
I also would like to take this opportunity to thank my amazing staff and clients who have made this possible. My staff have been incredible and even during all the uncertainty the last year has brought, they have continued to work hard and made our clients feel safe and comfortable during the reopening, while still providing the fantastic 5-star experience our clients want and love. Well done to you all!
And lets not forget our amazing and loyal clients who have stuck by us through it all. Your reviews mean the world to us so thank you so much for always taking the time to share your experiences with us at Revitalaser.