Revitalaser's 11th Birthday!!!Back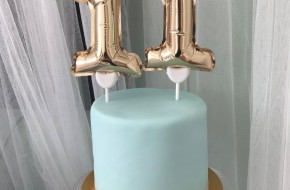 WE'RE CELEBRATING OUR 11TH BIRTHDAY!
It's hard to believe that it was eleven years ago when Revitalaser first opened its doors in Heswall, on 18th February 2011.
Managing Director Andrea her reasons for establishing a top quality medical skin care clinic all those years ago.
"I had had several bad experiences with laser hair removal treatments including scarring and burning. I knew there must be many people who had suffered similar adverse reactions so I made it my mission to find the best laser hair removal treatment on the market. It took over two years to carry out in-depth research into every kind of hair removal machine in use all around the UK."
Revitalaser opened in 2011 offering the highest quality laser hair removal treatments and state of the art equipment as used by top medical teams in Harley Street.
The world has changed in countless ways since 2011, but at incredibly, Revitalaser has kept its prices exactly the same for medical skin care treatments. What other business could say the same?
Revitalaser has a very special 11th birthday offer.
Just for one month to 18th March we are offering £11 off a Resumé skin peel (normally costing £80) to exfoliate, hydrate and resurface your skin and stimulate the production of collagen. Call us now on to book in for this fantasic birthday offer.