MORE THAN JUST A PRETTY FACE!Back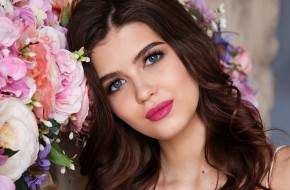 The winner goes on to compete in the Miss England contest, which then leads on to Miss World. The Miss World competition is the oldest running international beauty pageant and was created by TV host and founder of 'Come Dancing' Eric Morley in 1951. Award-winning Merseyside region beauty therapist and director of Revitalaser Medical Skin Spa Andrea Mappouridis has been a judge for over six years and knows very well that inner beauty is as vital as outer beauty in the search for a Miss Liverpool winner.
Andrea comments "The focus of the contest is on 'charity, brains and personality' as well as physical beauty, so anyone who thought it was about just turning up in a swimsuit and looking pretty would be very mistaken. The Miss Liverpool, Miss England and Miss World competitions are actively looking for positive role models to inspire others. They will also be ambassadors for their local communities, region and country."
Andrea joins an illustrious list of judges including Camilla Al-Fayed, the youngest daughter of billionaire Mohammed Al-Fayed, WAG Dani Lawrence (partner of Reds goalie Brad Jones), Radio City's Simon Ross, and Merseyside-born Bollywood actor Amy Jackson, who was also a previous winner.
The title was originally Miss Liverpool, but changed to Miss Liverpool City Region in 2017. Since 2000, every winner of Miss England has gone directly on to compete within Miss World. In fact the very first Miss England to go through that way was Michelle Walker, who was Miss Liverpool 2000! Miss Liverpool title holders have twice held the Miss England title, with the other being Danielle Lloyd in 2004.
The first contestant to hold the Miss Liverpool City Region title was Elli Wilson, who went on to win Miss England's 'Billion Dollar Smile 2017 Award,' which included a trip to Sri Lanka for a photo shoot and also charity work.
Pat Hughes has been involved in organising the Miss Liverpool competition for over 17 years and found her way into that role by an interesting route. Pat had worked in financial services for many years but in her late 50s decided to change careers and study photography. She enrolled on a professional photography course where her very first photo was chosen for the Lady Di 'Heart of Britain' book, and subsequently opened her own studio in Liverpool called 'Yours Truly' in 2001. That just happened also to be the same year that the Miss England contest was held in Liverpool. The Miss England organisers needed a photographer and they contacted Pat who spent four days with them taking all the photographs in the run up to the final, and the final itself. Pat has been involved ever since. There has only ever been one national organiser for Miss England and Pat was the first regional organiser to have been appointed.
Pat comments "The Miss Liverpool contest has changed quite a lot over the years. Originally contestants could go onstage in bikinis but that is no longer the case. The criteria on which the marks are based has also changed significantly. Marks are awarded now for an eco-friendly outfit and there is also a sports round and a talent round. A key part of the competition now is that contestants are invited to raise funds for the Miss World Charity 'Beauty with a Purpose' and support their local charities by using their titles for a purpose. They are given the challenge of raising awareness and funds in their own area.
So now you are looking for a well-rounded person with brains as well as beauty and personality. Being beautiful inside as well as outside is also very important - caring about others. The Miss Liverpool winner is also an ambassador for the city and will be involved in many civic events."
Pat has great aspirations for the future of the contest. She says "We have already had a Liverpool winner who became Mr England and went on to become third in Mr World, so I would like to see a Miss Liverpool winner win Miss World."