licking your lips...GOOD OR BAD?Back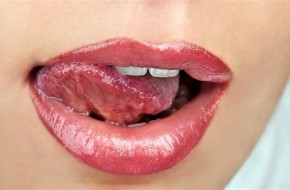 LICKING YOUR LIPS.
GOOD OR BAD?
With this change of weather, air conditioning, sunny days, windy days, different lipsticks and glosses, our lips can become damaged and feel dry and chapped! We can't help but give them a good lick to try to hydrate them more.
BUT…
Did you know that licking your lips actually dry's them out even more!
Saliva contains digestive enzymes, including amylase and maltase, that wear the lips' thin skin down, leaving them vulnerable to environmental exposure like dry air.
We recommend to always use an SPF Chapstick on your lip's to protect and hydrate them.
Thats why you should try our exclusive NEW Perk Lip Express treatment which includes a take home roller product and an SPF lip balm as well an in clinic treated eaither added to your treatment or just book to get the perks lips.
The perfect combination for a lip pamper!