Filorga instant glow peelBack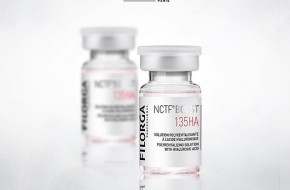 Filorga 'Instant Glow' Peel is specially formulated for sensitive skin to iron out fine lines and wrinkles, whilst making the skin appear radiant and youthful again. Bringing Brightness with a healthy glow restoring the skin.
The Mandelic Acid works as the active ingredient to function as a peelant on sensitive skin to Eradicate dead cells and promote new cell growth.
If you have a dull complexion, then Filorga Instant Glow can work miraculously to make your appearance look healthier with a natural glow.
This peel is ideal for an anti-ageing solution, especially for clients wanting to erase the first signs of ageing, without needles and injections!
It is the most non-invasive method of eradicating wrinkles and can even be applied during lunch breaks or last minute night outs.
It is quick but effective!