Live demonstration event, sipping Gin and trying on GemsBack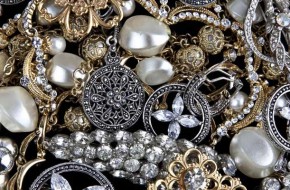 Live demonstration event, sipping Gin and trying on Gems
4.00 pm to 6.30 pm
Friday 18th October
Revitalaser Medical Skin Spa, 182 Telegraph Road, Heswall, Wirral CH60 0AJ
Special Evening at Revitalaser Medical Skin Spa: Live demonstration with Dr Hanna Miraftab (Cheshire Housewives) Gin tasting with the Fabulous Gin Company and vintage jewellery Gem shopping
Book your space to attend an informative evening with Dr Hanna Miraftab! Watch her perform live demonstrations of beauty enhancing procedures on a special guest, and meet some of the other Cheshire housewives!
Dr Hanna Miraftab (from Cheshire Housewives) will be available throughout the evening for advice and will demonstrate Botox, a muscle relaxing procedure, and Dermal Filler on a Live model. You will have a chance to ask any questions and make appointments for her next clinic, and there will be exclusive rates available for you on the night.
On offer with the price of your ticket is two glasses of Fabulous Pink Gin & the chance to purchase some unique jewellery.
As always, Revitalaser likes to donate to a worthy cause and this time all the money raised from the evening will go to Gallier House C.I.C, a non-profit organisation focused on reducing the number of suicides within the community.
In June 2018 Gallier House C.I.C created "The Martin Gallier Project" and Jessica Gallier opened Wirral's first and only suicide prevention centre in February 2019. The project is fiercely dedicated to preventing suicides, breaking down stigmas and supporting families throughout the North West, with the primary focus on families close to the hub in New Ferry,Wirral.
Book your place now to support this fabulous charity, and have a great evening with us!